I would like to put the RM at the Homepage.
I have changed the "Index Page Route" towards resources/
This is working fine.
Question:
How do I change the position of the Nav-items, so that "Resources"-Tab is at the left position, and the "Forums"-Tab is at the right-hand-side of the "Resources"-Tab ?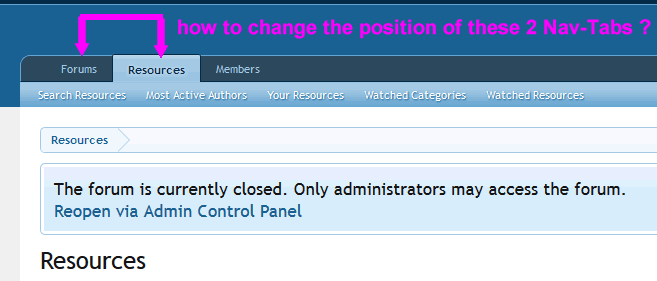 Many thanks!