Hello,
This is my first ever add-on release for XenForo. With the help of this add-on, you can set different languages for different forum's on the board. You need to add additional language packs for XenForo as shown in the following figure in order to make use of this add-on.
Following is a screenshot from my test board where I created different test forums to experiment with this add-on.

As shown in the following figure, this add-on adds an extra control to the forum edit form to select its language.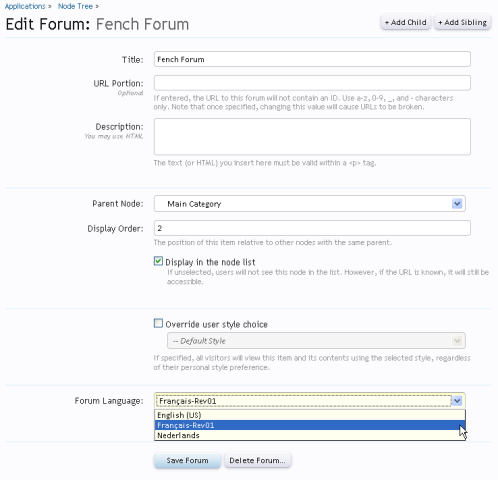 Limitations:
- At the moment this add-on works on the forum display (thread listing) and the thread display pages. I will be trying to improve this add-on so that all pages inside a forum are consistently displayed in one language.
- This add-on augments the forum edit form by making a copy of it and then adding additional controls to it. This is more of a development issue and should not affect you unless you are using some other add-on that is also extending the forum edit form in the same way.
I will welcome any suggestions for improving this add-on and for improving my style of programming. I would also like to thank all of those whose tutorials and guideline enabled me to write this add-on.