At one end of the spectrum, I run a geoforum in which the media gallery should have geotagged images to find things. On the end of the spectrum, even though I'm a geoforum, I want people to post within their homes as well which is a real privacy concern if they do not turn off GPS on their devices, or know that this is automatic sometimes with "location" turned on without a 3rd layer within camera settings to turn it off.
There should be a setting in a member's
privacy settings
to strip geotagging or not automatically.
However, on the very first uploaded photo/attachment, there should be an option to "Remove geotagging" and "Always remove geotagging" from photos, changeable at any time under the privacy settings.
Having geotags in photos by accident is a
huge
privacy concern, and one that every forum owner should respect somehow in order to possibly
physically protect
our members. I'm quite shocked that it's not stripped, or an option to strip it (as some sites do need it), as basically every other platform strips it (just tested Facebook).
Below is a from the media gallery to see if coords are still shown in file details: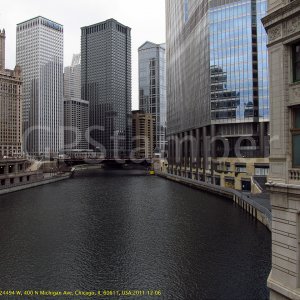 ​
That same photo is attached to this post to see if it's a forum-wide issue and if 1) the suggestion should be implemented or 2) forum owners, to include XF, should update their privacy policies for protection as soon as possible.
(By Mikelee33 at English Wikipedia, CC BY 3.0, https://commons.wikimedia.org/w/index.php?curid=27156874)
What if that were taken from my office, but, I was "psuedo-anonymous" on a gaming forum?
I see in the XenForo.com privacy policy:
Controlling your personal information
When using the XenForo.com forum, you may choose to limit public viewing of applicable personal information through the settings located in the Privacy section of your account.

XenForo Limited will not sell, distribute or lease your personal information to third parties unless we have your explicit permission or are required by law to do so. We may use your personal information to send you security information, product updates, or other information pertaining to XenForo Limited, or your account.

If you discover any of the information XenForo Limited holds for you is incorrect or incomplete, that you are unable to change yourself, please contact us as soon as possible so the necessary changes can be made.
Where in my Privacy section am I able to turn off the visibility of geotagged photos (and, turn them back on if I wish)?
I see that you cover the collection of such data:
What information we collect
...geographical location
But, you fail at the security portion of your privacy policy that you
put in place suitable physical, electronic and managerial procedures to safeguard and secure the information we collect.
Security
We are committed to ensuring that any information you provide to XenForo Limited is secure. In order to prevent unauthorised access or disclosure, we have put in place suitable physical, electronic and managerial procedures to safeguard and secure the information we collect.
Not everyone is tech-savvy and one may post from their bedroom on a forum that's accessible by millions. Now millions know where that person may be. Think about it.