Hello everyone
. Just a short post about an upcoming style I'll be releasing on
Pixel Exit
. Omni is a very versatile style however below I'll be showcasing some various gaming ideas you can do.
What's unique about Omni is you're able to dramatically change the look of the style using just a few options: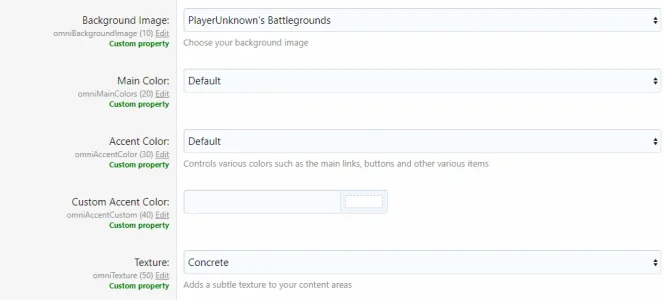 Main Color:

This is where you choose from a pre-defined list of the main colors Omni ships out with (initially shipping with 5 color schemes).

Accent Color:

We've setup up some pre-defined accent colors however you can also choose your own custom color using the color picker below.

Texture

This option allows you to add a subtle texture to the content areas of the forum (transparent textures).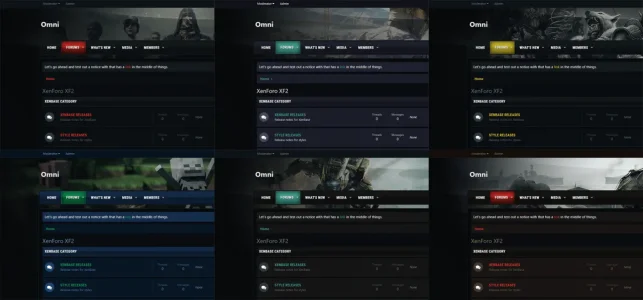 You can take creative control of this style and create something truly unique in a matter of seconds. More details to come soon
.