Okay hello I'm new here, not new to forum things. But new to Xenforo and it's coding. I'm coming from a forum I've had for 1 year on Proboards and I'm in need to know what type of things would the community suggest I look into that would make my site better?
I was told by email by customer service that with my site basic license and media would be what I need.
However I'm also looking to make a homepage with articles, some pages with interactive voting on pictures and and such.
That's why I'm upgrading, any help contributed appreciated.
I've already discovered this: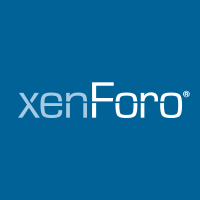 BRANDING REMOVAL can be purchased HERE ($50) This is a complete rewrite of my popular portal system for XenForo. XenPorta is an article system and front-end that allows you to give a more professional look to the front-facing sections of your...

xenforo.com
So is this the best Article upgrade homepage? Or is there others.