What, or where, is the criteria for Resources to be prefixed as "Unmaintained"? I've tried looking in the
Developer Docs
, the
Resource Guidelines
under the Help section, as well as the sticky threads in this forum but couldn't find a clear answer.
A resource I created (Visual Code Snippets) is currently tagged as such: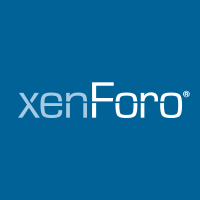 Visual Studio Code snippets for XenForo 2 development, based on @Kier's PhpStorm Live Templates ver 20210519. The following (language).json snippets are included: css html javascript php To install: Extract the zip file to your local...

xenforo.com
Unless XenForo 2.x undergoes some major architectural changes (unlikely), or Visual Studio completely changes how it does code snippets and/or breaks backward compatibility, then I'm not sure what actively "maintaining" this resource actually means? Is it OK if I just edit the resource and remove the prefix?