UPDATE: I created a guide here: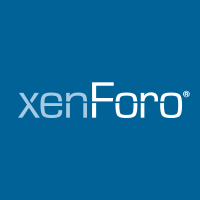 This is a guide to help people import their old vBulletin databases in to XenForo. vBulletin can be on either the same, or a different server. I wrote this as a supplemental guide to the XenForo manual. It was created to fill in some basic information that might have been overlooked in the...

xenforo.com
Hi,
I have my old vBulletin 4.x and my new Xenforo on
two different servers
.
I've read this:
Note that both forums must be on the same server when importing.

If they are not, copy the database and any uploaded files (avatars, attachments, etc.) from the source forum server to the server where XF is installed.
The actual files related to the software (VB, IPB, phpBB, etc.) are not required.
Can someone please spell out the exact steps in doing this:
1) How do I copy the vBulletin database with only MySQL Workbench, and/or SSH access. (no cPanel or myPhpAdmin on old server!)
- MySQL WorkBench Menu > Server > Data Export
- Choose 'Export to a self-contained file'
- I had to uncheck 'lock-tables' in the Advanced Options menu because my user did not have lock privileges.
2) What format should it be saved in?
- An .sql file
3) What location should it be uploaded to on the new server?
- create a brand new database in the new server
- import the vBulletin sql file to the new database
4) Would the dbname, username, and password be the same after export/import?
- that info will be shown when the new db is created
5) Where would the upload files (avatars, attachments, etc.) in vBulletin 4.x be located?
6) Anything else I might need to know for the database import procedure?
Thank you. This would help me get started.
Last edited: