I successfully imported a vBulletin 3 board into Xenforo 2.2.5. It took about 20 hours over the course of about two days to run the import script on CLI.
It's an excellent tool and I was expecting more than just one hiccup (I had to switch CLI to use PHP7.3 rather than PHP7.1 half way through due to an error).
I've been playing around with the installation for about a week while the vBulletin forum still runs to see if we're going to run with it.
If I want to go live, is there, by any chance, a way that I can import only the latest posts from vBulletin now since the import finished (about a week's worth of content - a few thousand posts) without going through the full import process again?
Otherwise I will have to close the vBulletin forum for at least a full day, reinstall a fresh copy of Xenforo, run the import, add in all my template changes again and then open the new xenforo forum.
Possibly this guy's suggestion?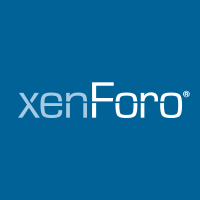 I have a Xenforo test site (migrated from vb). I need to reimport the posts only while maintaining the ids. What would be the best way? Create another test site, and import only the post, then manually replace the post table on the first test site?

xenforo.com