Gmail is now warning users when they're exchanging email with someone whose email provider doesn't support server-to-server message encryption.
I've started to see the bright red open padlock on XenForo.com emails to my gmail inbox.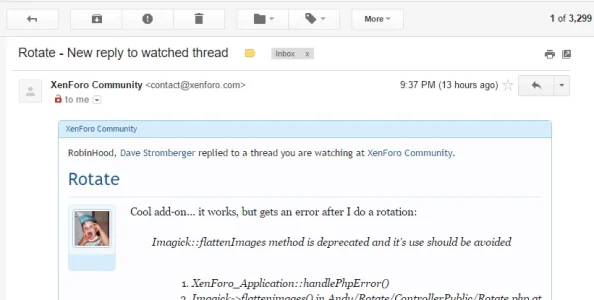 Google support page about the new feature
I see XF.com is already using SSL, does this mean your email setup just isn't using TLS?