Hey there
I've successfully implemented this attachment offloading add-on for my Xenforo site, in order to offload all images and attachments to Digital Ocean Spaces: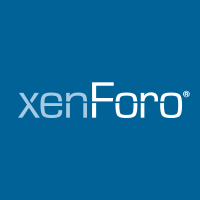 XenForo Version Compatibility The download is only compatible with XenForo 2.1 and above. Why this guide? Since XenForo 2.0.0 we have supported remote file storage using an abstracted file system named Flysystem. It's called an abstracted file...

xenforo.com
In order to offer secure access to the images and attachments, everything is still proxied/streamed by Xenforo.
In other words, if you were to check on the URL of an image or attachment, this URL would be of the Xenforo site itself, rather than being the URL from Digital Ocean Spaces.
I'm looking to bypass this restriction, and have all images and all attachments be displayed such that the URL points directly to Digital Ocean Spaces without being proxied or streamed through Xenforo.
Please let me know if this is something you could help with, and your estimated cost.