For an hour or so i have tried to click that a NOTICE should only be shown to users logged in. I clicked it in the below option field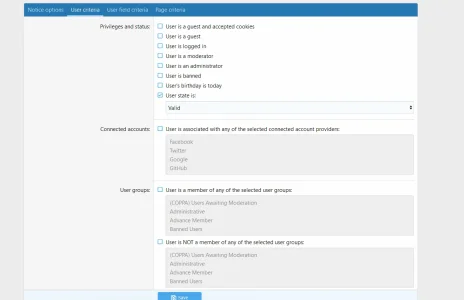 But it ignores the field is ticket and show the notice to all people logged in or not.
So I tried to tick "user state is" valid" still nothing change, the notice is shown to ALL visitors on the page.
It hat a bug in Xenforo, the Style or is it me that don't understand how this works?
I want to show this notice to users logged in ONLY so that search engines don't see it.
Last edited: