We're in the middle of a large migration from remote to locally hosted files. A few attachments wound up not converting due to total pixel size limitations. we've adjusted the parameter per this post and confirmed it works for new attachmens of the same size: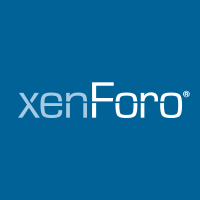 After a huge import from Photopost to Media Gallery, new thumbnails are not generating at random. The developer who performed the import, says it could be a server issue or some bug within the gallery. It appears that you were on the newest page of the gallery, if that is the case these images...

xenforo.com
However, rebuilding the entire thumbnail cache one by one would take hours now. We only need to convert a range of about 100 towards the end of the list. Is there a way to specify a range of IDs for the rebuild job, either in ACP or CLI?
For example: we have 10,000 attachments. We want to rebuild thumbnails for attachments 8800-8900.