This is definitely not one of your run-of-the-mill cookie cutter forums! I have created intriguing and interesting areas to discuss, including True Crime, The Occult, Paganism, the supernatural, all things horror, and lots more! 100% free and no ads!
Check us out for something different in form and function!
Just reached 1000 posts! Come look, but, you may never leave!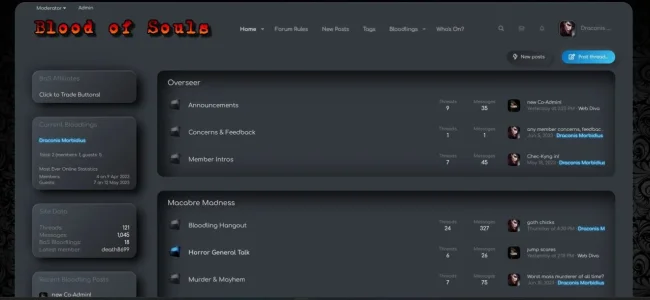 Last edited: