Compatible XF 2.x versions

2.0
2.1
2.2
License

Attribution-ShareAlike 4.0 International (CC BY-SA 4.0)
Visible branding

No
This add-on provides members with a quick and easy way to find all their posts in a given thread.
In the thread list view hovering over the mini-me avatar indicates the number of posts a user has made in the thread, this add-on modifies the tooltip to show that it is clickable
This links to a custom search to list all the posts that user has made in that thread.
This has been designed as an XF2 replacement for the CTA-mini-me-posts-in-thread add-on from XF1.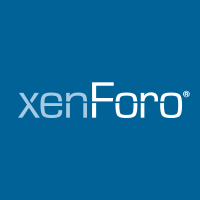 This add-on is not affiliated with XenForo Ltd. Ever wondered what you've posted in a thread, without actually opening the thread and entering the criteria in the search form at the top right? Well now you can find out, quickly and easily. The...

xenforo.com
Admin notes
The add-on inserts a new phrase for the tool-tip which can be modified
and for info the custom search is added by a simple template modification in the thread_list_macros.
Related resources

XF2 replacement for CTA Mini-me Posts In Thread