Sub-Categories (Level 3 forum display) with collapse/expand option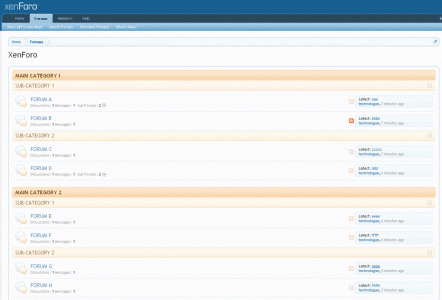 I guess I'm not the one who wanted this. See the thumbnails to understand. It would be great if xenForo could include something like this.
The collapse/expand option works, but has two bugs (see the documentation). If someone could solve them, it would be nice.
I have to go... The Chinese New Year begins ^^