1)
this is a suggestion:
I think this would make the Permalink-pop-up window a bit cleaner and also easier to understand, and align with the XF-design using Tabs: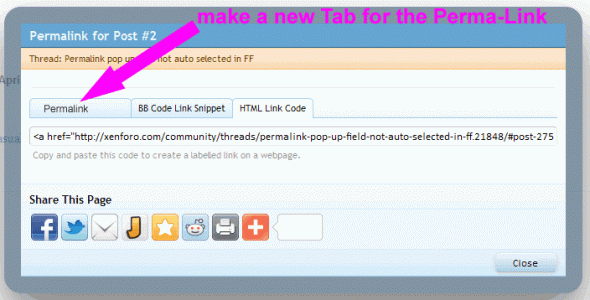 2)
this is just a question:
- what about having "Share This Link" instead of "Share This Page" ?
- what is this white box at the very right?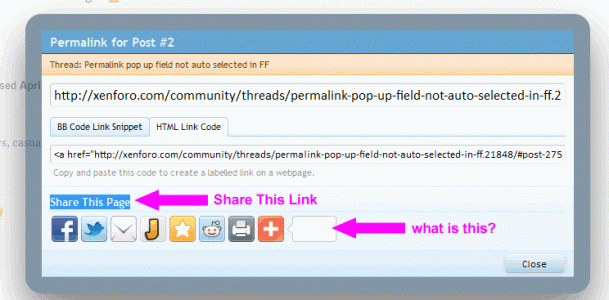 Cheers!