Compatible XF 2.x versions

2.0
2.1
Updates duration

12 months, $5 updates
Visible branding

No
Giphy
Giphy is no longer being sold as this type of functionality is now offered within XenForo 2.2 by default.
Let the fun begin with GIFs! Giphy from ThemeHouse unites XenForo 2 and Giphy the popular library of animated GIFs for every occasion. Includes content rating filters and potential for endless fun.
Administrator Features
Choose between two different Giphy search styles
Seamless integration
Use an image or Font Awesome icons
Set the rating for which GIF's can be seen when searching in the search bar using the content rating filter
User Features
Add character to your post with a GIF
Use of the popular library of animated GIFs from Giphy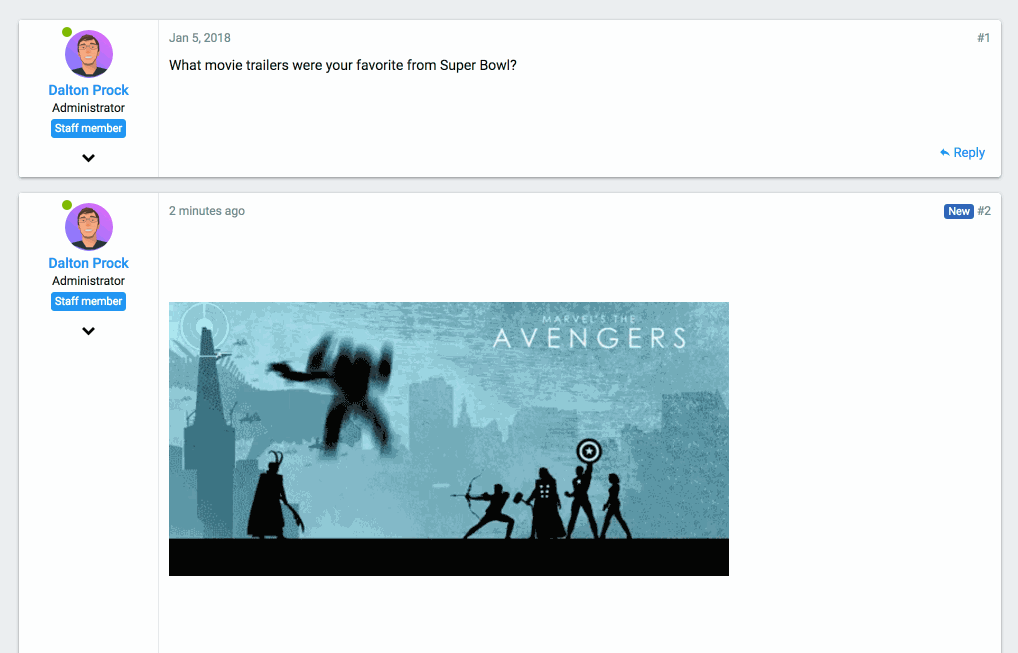 We offer this add-on for XenForo 1. Click
here
to view it!
Do you want to further enhance your forum? Here are some of the ways we can help!